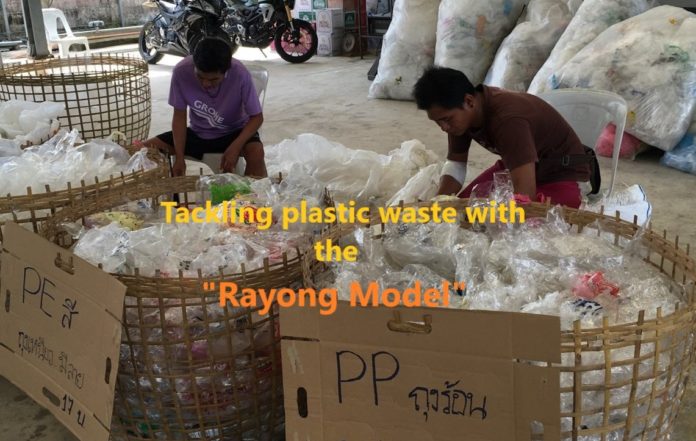 Rayong and Klong Toey are the two target areas where the Public Private Partnership for Sustainable Plastic and Waste Management (PPP Plastic) implemented its plastic waste management roadmap in its first year of operation in 2018. In the 2018-2030 roadmap, 100% of plastic waste is to be recycled by 2027.
As the number of members grew from 15 organizations to 36 during the first year, the pilot project in Rayong bore fruit. In the second year of operations in 2019, Rayong is therefore set to be PPP Plastic's model for comprehensive plastic waste management thanks mainly to the province's readiness in terms of recycling infrastructure and it being a suitable area for the project, as it is part of the Eastern Economic Corridor (EEC) which will further drive urbanization in the area. In addition, the Rayong Provincial Administrative Organization and other provincial government offices are fully prepared with action plans.
PPP Plastic's goal for the "Rayong Model" is that within 5 years, at least 10% of plastic waste in Rayong will be recycled and generate at least THB3 million in monthly income for local communities. By 2022, zero plastic waste will go into landfill in Rayong.

Poranee Kongamornpinyo, Southeast Asia Corporate Affairs Leader at Dow, which is a founding member of PPP Plastic, said that the circular economy concept is applied in the design of the model. Plastic should be recycled or reused and this starts with the production of 100% recyclable plastic. Consumers should also know how to discard plastics correctly, to prevent leakage into the environment. Waste segregators also then play a role in collecting plastic for recycling. A value chain of systematic plastic waste management then will be created.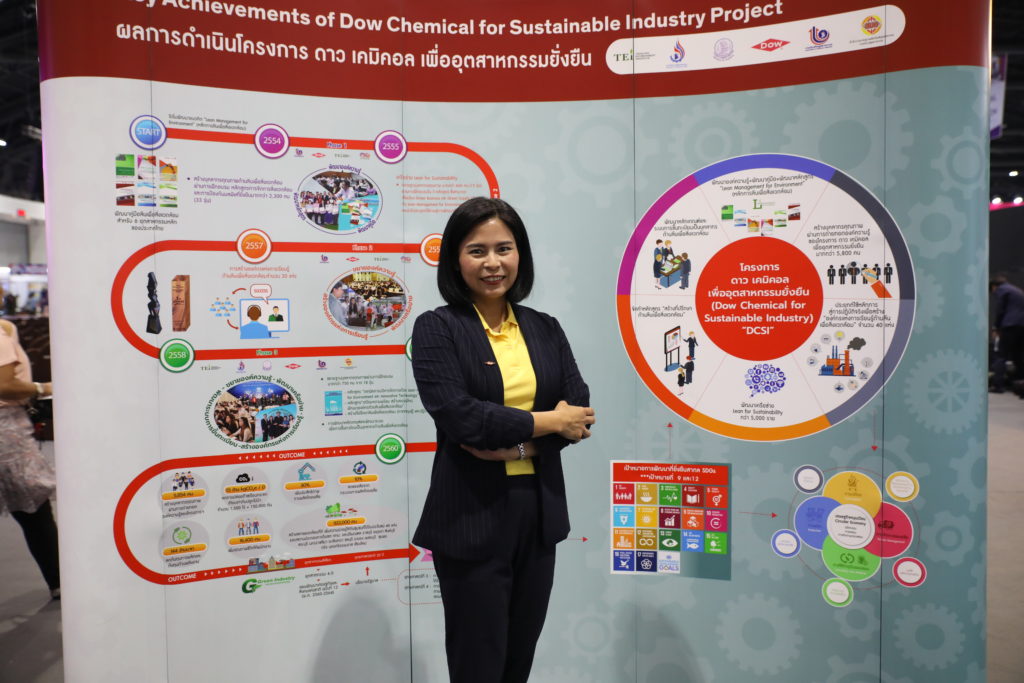 "Rayong is a sensitive area where action on plastic waste is needed. It is also where our members operate. Rayong's income is generated from agricultural, tourism and industrial activities and the province has manpower that can realise the plastic waste management model. It is very fortunate that the provincial governor, the provincial administrative organization, local administrative bodies and community leaders are strongly supportive and ready to implement this model together with the private sector," 

Poranee said.
As an industrial city and tourist destination, Rayong is home to a large number of people. Waste is an unavoidable result. However, Rayong has the tools and readiness to systematically tackle waste. Exemplary communities in terms of waste segregation are located in the province. They are regularly delivering waste to recycling plants and other general waste to the Rayong Provincial Administrative Organization's integrated incineration plant to produce refuse derived fuel (RDF) for electricity generation. A community-level business model has been established, involving waste collectors, accumulators, segregators and recyclers. Plastic pellets are melted and general waste is completely disposed of.
Since the Rayong Model was first implemented in June 2018, it has attracted participants who include the Rayong Provincial Administrative Organization and 18 out of a total of 67 municipalities in the province, representing 275 communities.
The private sector has launched a campaign to educate households on segregating clean plastic waste, to encourage proper handling by communities and municipalities and add value throughout the value chain. Under the campaign "1 Municipality 1 Model Community", all the municipalities have agreed to find communities that are able to generate revenue from waste. At present, Rayong already has 27 model communities.
The campaign has also given birth to other projects such as "clean district", "clean tambon", and "clean school", to help reduce waste management costs which are as high as Bt328 million a year.  It is also another way to help bring down the government's waste management expenses.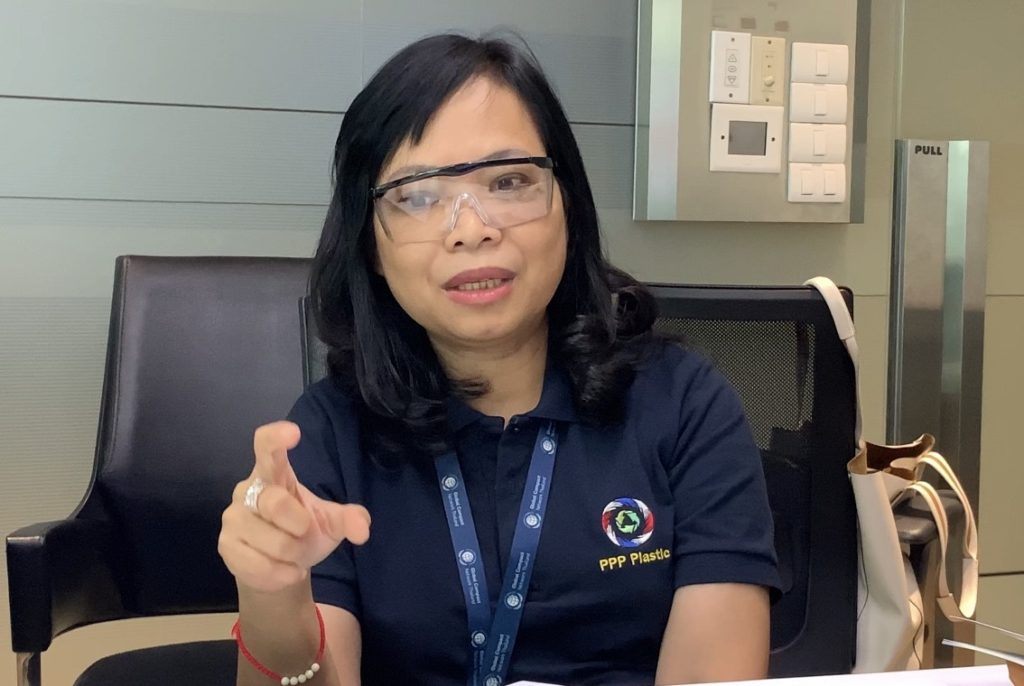 Ms. Pranee Poopair, Vice President, Sustainability Management, PTT Global Chemical Plc., which is a member of PPP Pastic, added that the Rayong Model sets to involve all municipalities to maximize the recycling of plastic waste. As a waste incineration plant will be operational in late 2020, zero waste will go to landfill by 2022.
At present, Rayong produces nearly 30,000 tons of waste per month and over 50% is organic waste. Another 30% is plastic waste, and only clean plastic waste from the 18 municipalities and the Rayong Provincial Administrative Organization, amounting to 40-45 tons a month, is systematically processed.
"The Rayong Provincial Administrative Organization's incineration plant is the final destination of all waste. By the end of 2020, Global Power Synergy's power plant with RDF technology will have been constructed. The plant, which will turn waste into electricity, is a joint venture between the Rayong Provincial Administrative Organization and GPSC (Global Power Synergy Plc.). In addition, a biomass plant should be up and running by this September,"  Pranee said.
The model also aims to recycle at least 10% of plastic waste which amounts to 9,000 tons per month. This will require monthly segregation of 900 tons plastic for recycling, which will help reduce communities' waste disposal costs and increase their income. Based on the average plastic waste price at THB10 per kilogram, communities will earn around THB9 million per month. An example is Ua Arthorn Wang Wa Community consisting of 500 households where an efficient waste disposal approach is generating THB10,000 a month and the proceeds are being used for public benefits such as free WiFi and scholarships.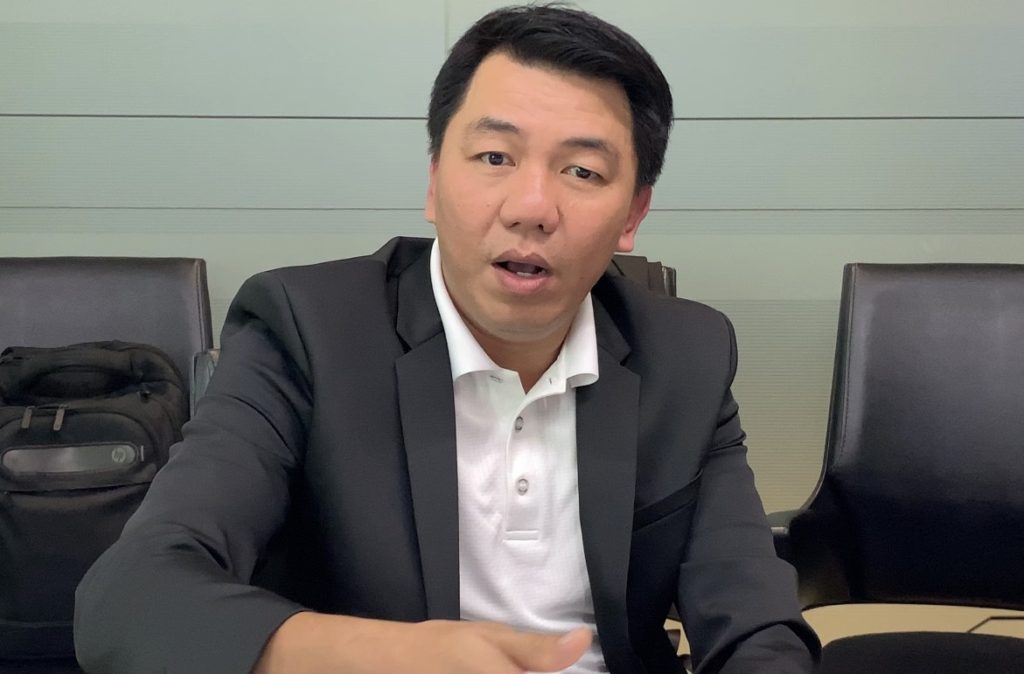 Mr. Nattapong Jirawattanaworakul, Site Public Affairs Manager of Dow Thailand Group, said: "PPP Plastic's team is taking on a key mission, to raise our communities' enthusiasm for learning about waste segregation. Our campaign is enlisting all parties in the value chain, from waste segregators, moulding plants and those involved with upcycling processes."
"This 5-year campaign is aimed at adding value to plastic waste and we want to see all communities and municipalities in Rayong embark on waste segregation and zero waste to landfill. Ultimately, waste going into the ocean will be cut by half, compared to about 10,000-30,000 tons discovered in Thailand's territories."
PPP Plastic undertook 4 main activities in the first year: 1) Building a community network encompassing plastic waste buyers in each area and collecting in-depth data from communities and municipalities 2) An education campaign for municipal and community leaders, villagers and students in target areas to promote plastic waste segregation 3) Coordination with provincial governors and government offices such as provincial administrative organizations and municipalities to ensure smooth operations and 4) Extending knowledge in waste segregation to students and schools with an expectation of similar practices at home.
In the second year, its campaign will be extended to schools, shopping centers and large supermarkets in Rayong. While these venues are encouraged to segregate plastic waste, shoppers will be encouraged to separate plastic from organic waste before dumping so as to reduce waste disposal costs. In the third year, PPP Plastic is looking forward to enlisting hotels and tourist destinations.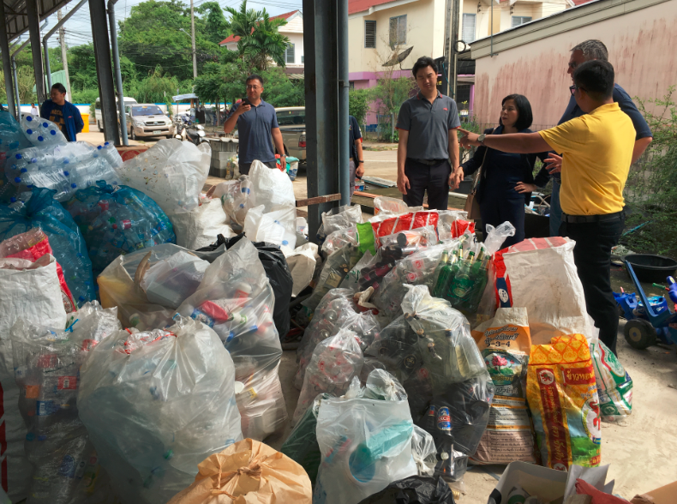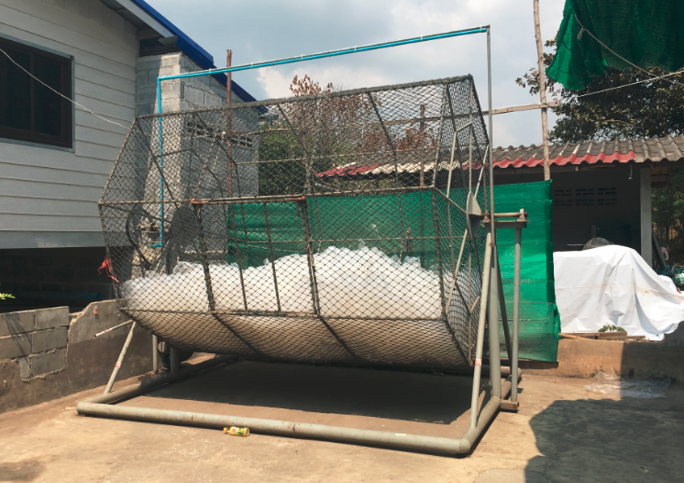 Pandara Sutherawongsa, Community Relations Manager for the Chemicals business at SCG, which is a member of PPP Plastic, added that separation of plastic waste from contaminated waste is a key mission for PPP Plastic. Segregation can generate income and create community-level jobs. Seniors, for example, need no skill to carry out the work. They are proud to earn around THB2,000 or THB3,000 a month from the work. Nevertheless, it will be municipalities that will design the waste management system for their own areas, for maximum efficiency and sustainability.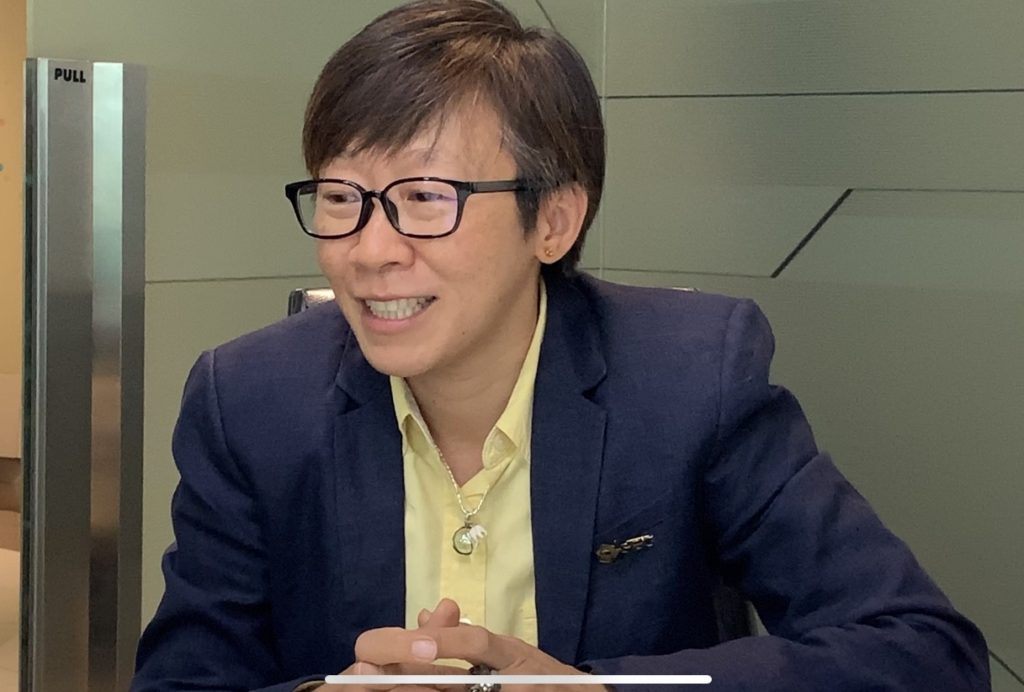 "PPP Plastic will educate schools and students as they are key to promoting waste recycling. Students will be taught how to segregate waste and their knowledge will be passed on to their families. Our education campaign will first be conducted in 18 schools. The school selection process is underway."
The "Rayong Model" has demonstrated significant progresses in the first year. And with close collaboration from all our partners, PPP Plastic is convinced that it will achieve all its second-year goals.