During a visit to Thailand recently, Jeff Wooster, Global Sustainability Director of Dow Packaging and Specialty Plastics talked to local media about the company's direction in sustainability operations that has seen a continued strong focus on advancing a circular economy for plastics. To help combat the issue of mismanaged plastic waste, Dow is working with partners from across the entire value chain to find innovative ways to keep plastic waste out of the environment, the Energy News Center Editorial Team reports.
Plastic is one of the most practical and convenient materials available for use as packaging today. However, concerns about leakage of plastic into the environment are rising. So our strategy for sustainability in our plastic business at Dow is to make the utmost effort to prevent leakage of plastic waste into landfill or the ocean, and get plastic waste out of the environment, Jeff said.
Engaging in making the circular economy more effective

  
"It's our responsibility to innovate and develop solutions that allow plastic to be easily recycled into new products and design packaging materials that can be more easily recycled while also making sure that we put plastic back into the circular economy and prevent it from leaking into the environment," Jeff said.
Dow has been doing a great job with this. One example is the development of innovative technology that allows plastic pouches to be made of only one raw material—polyethylene, which makes it easier to recycle when compared with pouches made up of multiple materials.
"We really want to provide the customer with sustainable solutions. That means creating sustainable products by inventing materials that fit better into the circular economy," said Jeff.
"Focus on thinking about what can be done to prevent plastic waste leakage. Can we design packaging that is easier for consumers to put in the bin for recycling? Can we invent reusable packaging? Can we provide other functionality to make plastic more useful?" Jeff asked.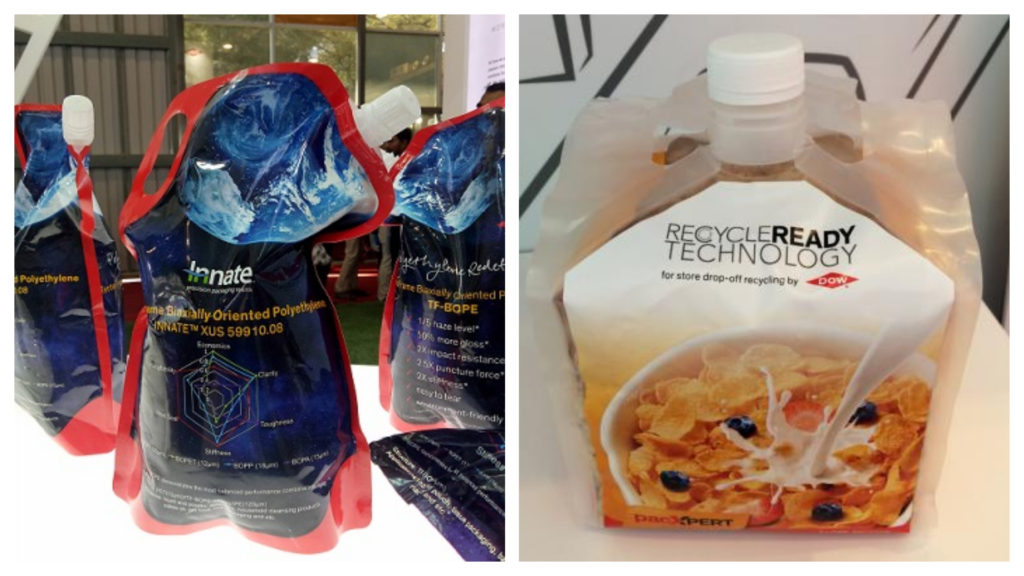 Along with providing customers with sustainable solutions, Dow is also trying to create new markets for recycled plastic products. This is to make sure that the value plastic provides is extended beyond its initial use and is turned into something new which helps enable a circular economy. Some of the recycling projects run by Dow include promoting the use of recycled plastic components for building schools and houses. In Thailand, for example, Dow has joined hands with local partners in launching a new project to make roads using plastic incorporated with asphalt. This makes the road more durable and last longer while keeping plastic waste out of the environment.
"This is an example how we can create new markets for the recycled products and how we add value to plastic waste once they are collected," Jeff elaborated.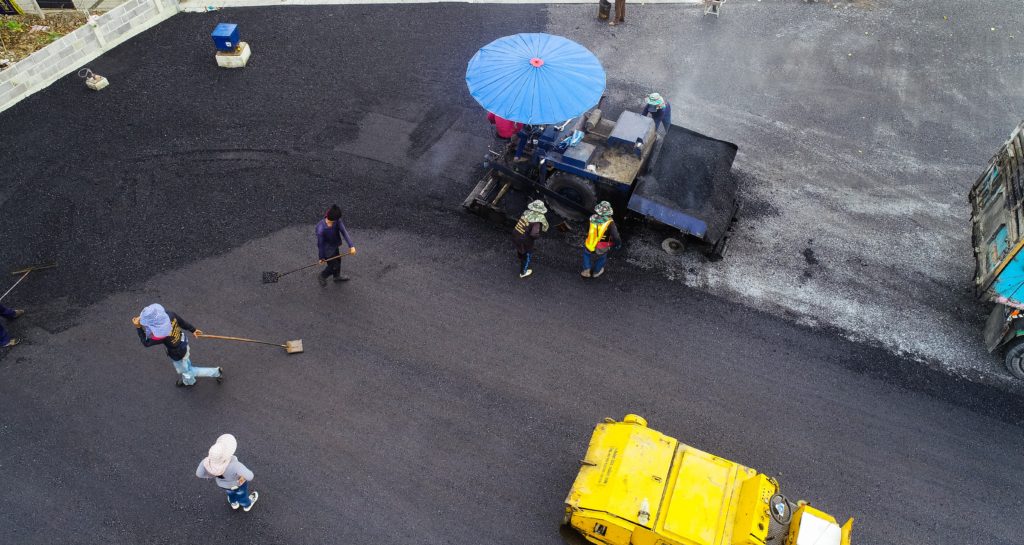 Partnership walks the talk
Jeff said one of the greatest achievements he has seen from Dow's efforts over many years towards our sustainability goals is that he sees growing recognition among the entire industry of how important sustainability is. The industry is increasingly aligned in sorting out the issue of plastic and the environment, and companies are stepping up to work together to solve plastic waste challenges.
"We are increasing our impact through partnerships and working collectively with others to solve these challenges and make the world a better place," Jeff said.
Early this year a group of companies, led by Dow, announced the formation of a new alliance to deliver solutions that eliminate plastic waste in the environment. Dow is a founding member of this "Alliance to End Plastic Waste (AEPW)," an organization investing more than $1 billion, and with the goal of raising a total of $1.5 billion over the next five years, to develop and scale solutions that manage plastic waste and promote post-use solutions for plastic.
"The Alliance will work to help keep plastic out of the environment through innovation, education and other activities. The organization is being joined not just by plastic producers but also by packaging manufacturers, recycling companies and brand owners across the value chain who recognize the importance of keeping plastics out of the environment and putting them back into the circular economy," Jeff explained.
The Alliance, currently comprised of 36 global companies located in North and South America, Europe, Asia, Africa, and the Middle East, who will make investments and drive progress in four key areas, namely Infrastructure (development to collect and manage waste and increase recycling), Innovation (to advance and scale new technologies that make recycling and recovering plastics easier and create value from all post-use plastics), Education and engagement (of governments, businesses, and communities to mobilize action) and Clean up (concentrated areas of plastic waste already in the environment, particularly the major conduits of waste, like rivers, that carry land-based plastic waste to the ocean).
Grant and assistance to be provided
Jeff said that the AEPW has sponsorship plans to support and assist initiatives and startup projects with good ideas toward plastic management. Grants and technical assistance will be provided to small organizations with no limitations on country or region that can be identified for opportunities to prevent plastic leaking into the environment. The objective is to help them develop new business models and new solutions to address plastic waste issues.
Those ready to become commercial enterprises can also apply for loans to operate their business model commercially, he added.
In addition to AEPW, Dow is also engaging with many other initiatives and partnerships on plastic waste management in different regions. In Thailand, for instance, Dow is playing a leading role in the collaboration Public Private Partnership for Sustainable Plastic and Waste Management, or PPP Plastic. The mission of this PPP Plastic alliance, comprised of government agencies, private companies, academic partners and local organizations, is to promote the circular economy concept and educate the general public on waste segregation with the goal of achieving 100% recycling by 2027.

Communication and education is key
Communication with consumers about correct collection and recycling of plastic waste is among the keys to sustainable management of plastics. Dow is working with partners such as brand owners to promote knowledge about waste collection and how to increase the recyclability of plastics.
Jeff shared with the media the practice of promoting recycling in the US with "How-To-Recycle" labels that can be put on packaging, provided by the Sustainable Packaging Coalition, a project run by an NGO, GreenBlue. The label explains to people how to recycle and suggest they take polyethylene film packaging back to grocery stores and drop it off for recycling. Practices like this can be adapted to communicate with consumers in other parts of the world, he said.
"Recyclability is the key attribute that brand owners are looking for in packaging today. The primary design criterion is how recyclable the packaging will be as large numbers of brands have committed to making packaging recyclable. Brands also want to educate their consumers on how to recycle packaging."
"If we can avoid unmanaged waste, manage other waste and return plastic waste for recycling, we can eliminate plastic waste in the environment," Jeff concluded.